The Boeckmann difference
Boeckmann have been building horse floats and trailers in Germany since 1956. Since that time Boeckmann has been the clear market leader in Europe with innovations and patents that are the envy of competitors. Every new development is thoroughly tested and must be absolutely perfect before it enters series production. Each model comes packed with standard features that most other companies charge extra. Every Boeckmann horse float and trailer comes with a comprehensive 2-year warranty.
Class-leading suspension
The unique 4-wheel independent sprung suspension WCF® with an additional shock absorber per wheel and the CFF® suspension with one shock absorber per wheel take every bump out of New Zealand's roads so that you as well as your horse will travel smoothly and relaxed. This suspension is automotive standard and allows each wheel on the same axle to move vertically independently of the others (i.e. reacting to bumps in the road) resulting in greater ride comfort, better traction, and safer, more stable vehicles on and off the road.
Self-balance
In accordance with European road regulations, Boeckmann engineers design 'self-balancing' horse floats bearing their weight over the wheels and leaning a maximum of 4% of the GVM onto the tow vehicle. The tow vehicle guides the float along the road rather than piggy-backing it.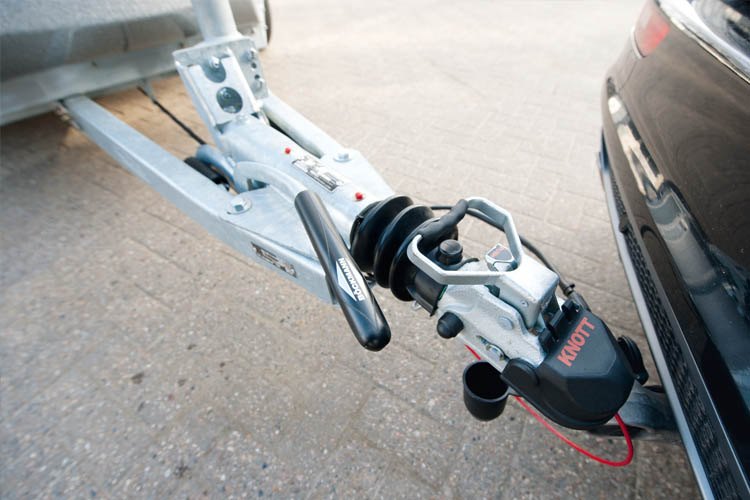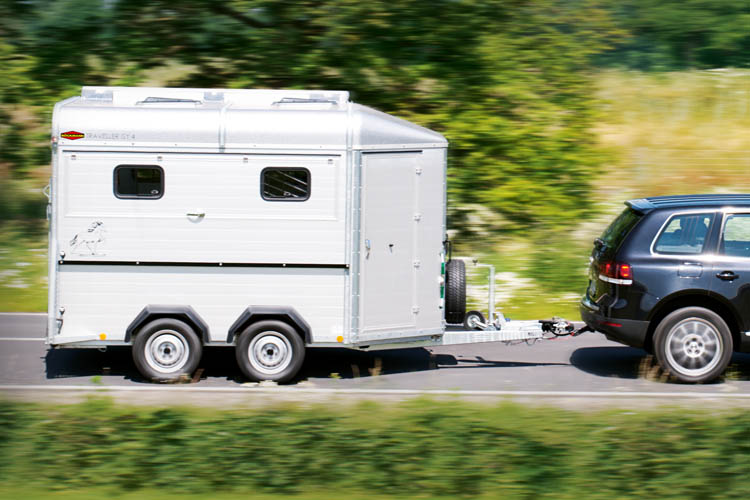 Braking system
All Boeckmann horse floats come with a mechanical braking system providing a smooth, safe slow to stop for both driver and horse. Mechanical braking systems are speed and load sensitive and provide the right amount of braking regardless of the load. Chances are that any loaded horse float will outweigh the towing vehicle. For safety, the float needs to be braked earlier and for longer than the lighter towing vehicle. Mechanical brake systems are designed to apply the brakes on the horse float even before the tow vehicle begins to brake, such that the float never pushes on the tow vehicle. The float brakes are applied in direct proportion to the weight of the float at the time and at the rate of deceleration.
Chassis & flooring
Original Boeckmann quality is in every detail - using only the highest quality materials and solid workmanship, Boeckmann floats are built to last. The hot-dipped galvanised steel chassis is designed for heavy loads (standard 2.4t tow rating) - it is extra strong with axles that are connected in 8-points to the longitudinal beam construction. The STANDARD robust and rot-proof premium aluminium floor is reinforced with a closed profile in the stall area. An anti-slip rubber matting is glued and sealed to the aluminium floor beneath so urine and water can't attack the floor.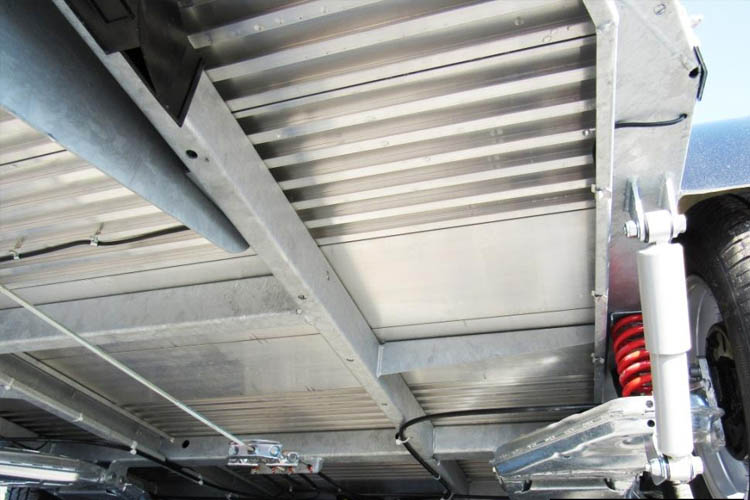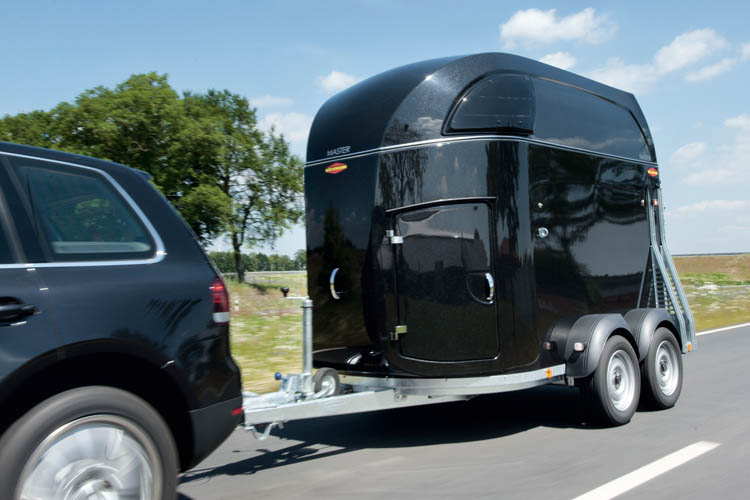 Aerodynamic
The aerodynamic roof line of Boeckmann horse floats eliminates not only the vacuum and sway created when towing conventional horse floats but also considerably lowers the noise level inside. Your car will run more fuel-efficient and your horses will be travelling more comfortably and relaxed.
Safety stall bar system
The safety revolution: the safety stall bar system (MSS). The safety stall bars can be released from the outside (downwards at the front and both downwards and upwards at the rear) in case a horse gets a leg stuck over a bar or falls down. You can easily free your horse even without having to enter the inside. Also the stall bar space can be individually adjusted as the height of the front bars and height and length of the rear bars can be changed.
Quality and durability
Original Boeckmann quality is in every detail - this means excellent durability, reliability and resale value. Boeckmann achieves this by using only the highest quality materials and solid workmanship, 100% made in Germany and backed with a 2-year warranty. Boeckmann produce an extensive range of models using different materials and finishes - all of them rust and weatherproof and absolutely quiet with no rattles. Light in total weight but strong and durable - Boeckmann are an excellent choice for a horse float or trailer and great value for money.
The ultimate in comfort
A comfortable ride ensures that your horses will arrive unstressed and in good form wherever you go. Additionally to the class-leading suspension, Boeckmann horse floats offer a silent, cool and spacious interior to keep your horse in the best possible condition during transport and tinted safety windows pop open directing airflow into the trailer and along the flank of the horse(s) for maximum comfort. The windows are placed around the front corners of the float allowing the horse to see out of the window in its direct field of vision. Plenty of head room ahead of the chest bar allows the horse to lower its head for balance and clearing its sinuses.
Loading with ease
Horses don't like to enter small enclosed spaces. Every Boeckmann horse float has an internal height of 2.3m and an inviting spacious white interior with plenty of head room in front of the chest bar and a swivable, fully removable centre partition with a clear PVC divider creating an illusion of even greater space making loading easier especially for anxious horses. A full length loading ramp reduces the angle of loading and is covered with an anti-slip rubber matting with integrated safety treads and side stops preventing slipping in inclement weather. Four galvanised steel spines prevent the ramp from flexing as horses come on and off.
Built-in tack room
Are you think of having your smelly horse gear in the car? Almost every Boeckmann horse float has a well ventilated built-in tack room as a STANDARD feature. But wait there is more ... every tack room is airtight and lockable and comes with a handy shovel and brush, interior lighting, extandable and swiveable saddle racks (English standard, Western possible), bridle hooks, storage shelf, mirror and sealed rubber flooring with drainage holes. YEAY!
Boeckmann warranty
From superior engineering and construction, using high quality materials and components, Boeckmann horse floats and trailers are built to last. Made in Germany all products are outstandingly finished and covered by a comprehensive 2 year warranty on all materials and workmanship.